About The Holy Here
I believe God invites us daily—minute by minute—to slow down, to pay attention, to notice. To open our eyes to look for the holy in our ordinary, everyday moments. He invites us to lean in and live in the holy here. This is what I hope you know: Holy is here—wherever your here is.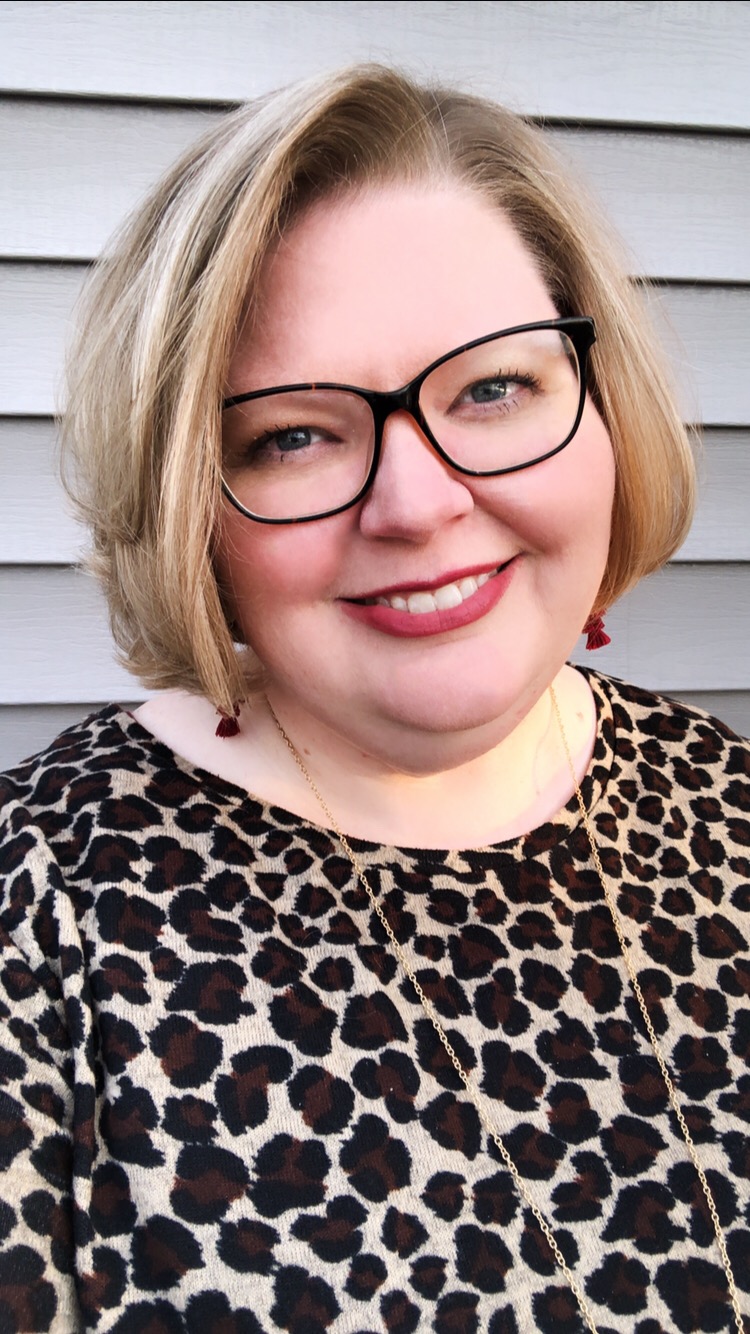 I'm a believer, writer, dreamer, deep-thinker, question-asker, laugher, daughter, teacher, and friend. I'm a high school English teacher by day, and when I'm not teaching my students how to write, I'm chasing my own words across a page. I'm passionate about self-reflection as a tool for spiritual growth, the Enneagram (I identify as a 4 and have ALL the feelings), emotional health, and looking for God in my everyday moments.
The Lord often speaks to me in gentle nudges of repetition and connection. As I go about my everyday life--reading books, teaching my students, listening to music or podcasts, interacting with others, spending quiet moments with Him, I'm attentive to things that start to repeat or connect. I see this sparkling, golden thread weaving things together, and it's almost impossible for my curious mind not to follow it without hesitation. It's in those moments that I feel the Father dancing around me with poetic grace, creating a tapestry of His love--a tapestry woven and spun with sparkling golden threads.
My hope is that we can gather together for a few sacred moments and share in the holy here of our lives as we chase down golden threads together. I hope you're encouraged to look with open eyes and an open heart for the Father's movement in your everyday moments. I hope you're challenged to lean in and listen closely for His voice. And I hope you feel a sense of wonder as you become more aware of His presence in the extraordinary, normal life you're living.
Why I Write
Words were important from the beginning. God SPOKE the world into existence. He simply spoke, and life came to be. He chose to use words in His ultimate display of creativity when He could have just pointed and caused life to spring forth in response. From the very beginning, God was illuminating the importance and power of words.
Storytelling has been around almost just as long. Storytelling was a huge part of Jesus's ministry on earth – he spoke in parables that were relevant to His time and yet still endure today. There's power in story. There's power in connection. There's power in those "Me, too!" moments.
Writing is the best of both worlds – it's a beautiful tapestry of words and stories, the interwoven threads of life that connect us all together.
I've been a writer as long as I can remember. Writing is a necessity for me. It's a place for me to sort out the jumbled up thoughts in my head. A place to process what the Lord's teaching me in my own life. A place for me to remember God. And while it's an intensely personal experience for me, writing is most beautiful when it's shared. Sometimes the sharing happens between God and me. Sometimes the sharing is within the community that He's building around me.
I believe in community – in shared experience. Life is more beautiful when it's lived in community. Authentic community requires transparency and vulnerability. It requires the intimacy of knowing and being known. It's sitting down at the table and breaking bread together. Community is family, and family is what the Kingdom is all about. Even though it is ripe with reward, community is not without cost. It's sharing our hearts and asking each other the hard questions. It's digging our heels in to the difficult and getting down to the nitty-gritty of life. It's looking through the ugly and the hard to love and loving anyway. It's exposing our barest parts, our weakest areas.
The world is full of hurting people with broken hearts and broken dreams. People who are growing more and more disillusioned and discontent. People who are waiting to be seen and known. People who are searching for answers. People who are looking for peace. For joy. For hope. For love.
I was that person. Sometimes I still am. But I'm walking and learning and growing and changing. And it's all because of Jesus.
The world needs the Jesus I know. They need to know the good Father who provides for my every need. They need to know the Savior who rescued me from a life of sin and death. They need to know the One who delighted in me and brought me out into a spacious place. He is the answer to it all.
His name is Peace.
His name is Joy.
His name is Hope.
His name is Love.
His name is Jesus.
I'm just an average woman. A woman who has faults and flaws. A woman who has doubts and fears. A woman who still questions her place in this big wide world. But I'm also a woman who loves her Father. I want to see things with His eyes and hear things with His ears. And then I want to write what He speaks from His heart to mine.
I believe in the power of words. The power of storytelling. And more than anything I just want to share the Jesus I know with the world around me – and the best way I know to do that is through words.
My hope is that those words are as much for you as they are for me.
- Carrie Beth